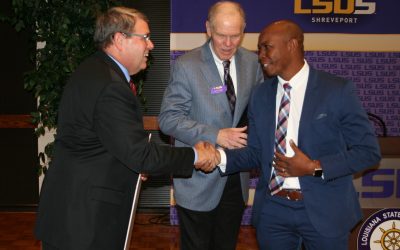 Students at three North Louisiana universities competed for prizes and startup assistance at BRF's Entrepreneurial Accelerator Program's (EAP) Grand Prix, a series of university business plan competitions held in November and designed to support student innovation....
Follow the link to view recent videos at BRF's YouTube channel.
Sign up to join the BRF news list to get BRF news and updates delivered to your inbox.
Mission
Diversify and grow our region's economy.
Vision
Operate as a catalyst to expand and develop research, entrepreneurship and high-growth businesses in our region.
Values
Innovation. Collaboration. Problem Solving. Bold Action.
Lend Your Support
BRF helps young companies and ideas, transforming them into prosperous entities that better the future of our region.