Find updated information on BRF. Look at annual reports to see how we've progressed and read press releases to get the latest on what we're doing. We want to show you our success because we're here to create a better community for you.
Current Report Highlights
Improved earnings at University Health before interest, taxes, depreciation and amortization by approximately $80 million.
Provided support services for 27 InterTech Science Park tenants, who employ 424 individuals with a total annual payroll of over $23 million. The average salary for these employees is more than $55,000, compared to the average per capita income of $23,995 for Shreveport.
DMII completed a virtual reality Oculus Rift experience for local startup SkyRunner which produces flying off-road vehicles.
Provided more than 1,700 clinical scans to patients in the community to assist physicians in diagnosing, staging and treating disease through CMIT.
EAP introduced seven companies to the New Louisiana Angel Fund 1 (NLAF 1) which approved more than $1 million in investments. These companies received more than $10 million in additional investment from around the U.S. to advance their operations.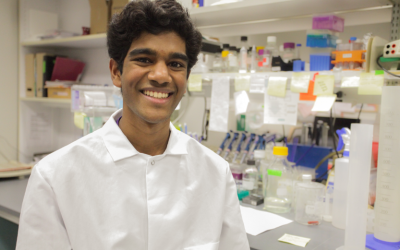 A student of BRF and LSU Health Science Center Shreveport's Science and Medicine Academic Research Training (SMART) Program was the sole student in the state of Louisiana to advance to the semifinalist round in the prestigious Siemens Competition in Math, Science...
read more