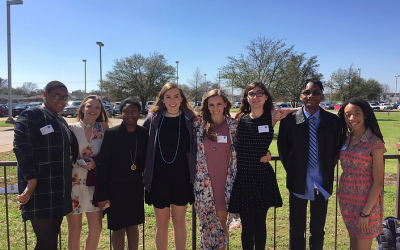 Southwood High School in Shreveport, home to Southwood Biotech Academy magnet program, won third place overall in the high school division of the Region I Science Fair sponsored by Bossier Parish Community College at the Bossier Civic Center. Biotech Academy was...
Follow the link to view recent videos at BRF's YouTube channel.
Sign up to join the BRF news list to get BRF news and updates delivered to your inbox.
Mission
Diversify and grow our region's economy.
Vision
Operate as a catalyst to expand and develop research, entrepreneurship and high-growth businesses in our region.
Values
Innovation. Collaboration. Problem Solving. Bold Action.
Lend Your Support
BRF helps young companies and ideas, transforming them into prosperous entities that better the future of our region.